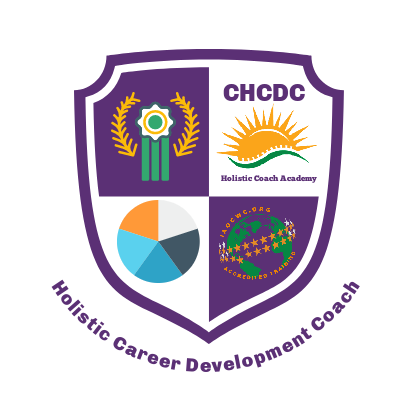 Graduates of the Certified Holistic Career Development Coach Training Program have completed 21 hours of in-depth coursework that focuses on the Holistic approach to achieving balanced success in all areas of career development.
The Graduates have received 4 complete step-by-step Coaching Programs to seamlessly run career development coaching sessions including job search and career change saving you time and money.
Graduates of this program are provided with assessments, resources and templates to move you toward your career goals faster.
In addition to the coursework, they have completed 6 hours ofhands-on coaching fieldwork where they have coached REAL clients through the career development coaching process. This work was verified and assessed.
CERTIFIED HOLISTIC CAREER DEVELOPMENT COACH GRADUATES
Denise Turnbull
Jermaine Jamison
Devashish Samanta
Karan Phougat
Shelby Schneid
Olesja Dzenite
Paquetia Goodwin
Lamiaa Abdelhakeem Ahmed
Tania Brown
Youngju Cho
Rucha Mantri
Jayakrishnan V Menon
Zeinab Mohamed Ahmed
Charles Tawk
Elissavet Lykogianni
Preetha Ajit
Yogina Shakya
Irena Bubyr
Shikha Sharma
Aisha Alaman
Purabi Sarkar
Zoya Siddiqui
Megha Kochhar
Will Archer
Lynda Fraser
Munisa Luldasheva
Mufthy Hashim
Sunita Malhotra
Rama Iyer
EssJee Rautenbach
Milena Jovanovic
Paul Cevolani
Elsa Araya-Kuhn
Nora Cross
Sean Nikookar
Olga Vasilieva
Yomprakash Shrivastava
Grady S. Flack
Amna Hussain
Lovelyn Oyinlola Ogundele
Ansari Aafrin Tanveer UiHaque
Jumoke Aleoke-Malachi
Rick Daniels
Jaslyn Harris
Sade Smith-Tillman
Nimmi Elza Chacko
David McCollum
Matlale Lehong
Daunia Kellamis
Doaa Beshir
Sujata S. Khadilkar
Matt Ravenell
David Logan Hayter
Deborah DeGraw
AnnaTalvikki Holmstrom
Krystle Lee
Michelle Chola Chongo
Amanda Bronson
Judith Mang'eng'e
Kedene Smalling Powell
Trina Holiness-Morris
Tyrone Reed
Edwina Y Dortch
Ayazhan Smagulova
Archana Gowda
Maria Treder-Michałowska
Jennifer Fischer
Megan Powell
Syeda Ameena Masood
Sk Kamarul Islam
Dale Niranjan Kanagasabay
Maram Samara
Arti Kane
Ghassan Saleh Samaha
Benjamin Hardy, SHRM-SCP
Sifat Puri
Terri Popper
Molly Creese
Rebecca Grubb
Venugopalan CM
Upul Wimalaratna
Milica Miric
Nadia Mejri
Kareen Wilson
Daphne Custard
Aleksandra Degernes
Kiersten Kindred
Breana Jeter-Davis
Reetapa Bhattacharya
Alexandr Mun
Maria Minvielle
Sophee Payne
Alfredo Cornelio Chavez
Silvia Perez Arvelo
Amanda Poe
Pamela Atkins
Nareen Kaur Sidhu
Denise Bell
Kam Aite
Bolu Lawal
Michael Thomas
Francis Afum Ansah
Karen Birchmore
Joann Mayo
Veronica Ritchie
Latoria Williams
Volker Patent
Wilfrid Ahouansou
Christine R Bagley
Aziz Kfoury
Laura Ellis
Phyllis Shaw
Jessica Stinchcomb
Katie McAteer
Gretchen Skalka
Meredith Solomon
Selena Webb Ebo
Vigneshwaran Thangarathinam
Minash Shah
Manoj Kumar Mewade
Tan Kwan Hong
Farhana Hassam
Piyankara Paliwatta Kankanamge
Michele Helfgott-Waters
Darren Robertson
Maryam Alanezi
Laureen Leiten
Lawrence Nicholas Guillory
Fatima Mian